Golf Etiquette
Golfers are requested not to play until preceding players are well out of range.
Sharing one bag or set of clubs between 2 or more players is not permitted.
Only players are allowed on the course. Caddies and spectators are not permitted.
No one should stand close to, or move or make a noise when a player is making a stroke.
No one should play a stroke until the players in front are well out of range.
Players at all times should try to avoid causing delay to those following them.
Players looking for a lost ball or losing ground on those in front should stand aside aand signal those following to pass.
Players should try to leave the course in the condition they find it by replacing divots, smoothing bunkers, etc.
Local Rules
Do not cross any walls or fences bounding the course.
No liability can be accepted by the owners for any injury or damage sustained on the golf course or for loss or damage of any personal property left on the course.
Never leave your valuables in the car.
The owner reserves the right to refuse admission.
Always repair pitch marks and replace divots.
Dress Code
Smart informal
Smart jeans are allowed
Golf shoes recommended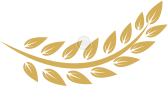 Earn Free Rounds Of Golf And Golf Fees
Also, receive special offers and access to
exclusive events.
Learn More
Brandon Golf Course Prices and Opening Times
Please note: Contactless payment available. Cash also accepted.
Green Fees

Monday to Friday
Adults
OAP's / Concessions
Children 6 – 12
9 Holes
£10.50
£10.00
£6.00

*

14 Holes
£13.00
£10.00
£6.00

*

Twilight Golf
(9 or 14 holes
after 3pm)
£11.00
£6.00

*

Weekend/Bank Holiday
Adults
OAP's / Concessions
Children 6 – 12
9 Holes
£11.00
£10.50
£6.00

*

14 Holes
£15.00
£12.00
£6.00

*
* Children under 12yrs charged at £6 and must be accompanied by paying adult. Children aged 13yrs to 16yrs charged as concession.
Club Hire*

Trolley Hire

£3.50

Buggy Hire*

£15.00 (14 holes)

£2.50

£12.00 (9 holes)

* buggies are hired at our discretion
Opening Times

1st Tee
(mon-fri)
1st Tee
(w/e & bank hols)
Last Tee
(mon-fri – summer)
Last Tee
(w/e – summer)
8.00am
7.00am
7.00pm

**

6.30pm

**

** Autumn to Spring
last tee is 2 hrs before dusk
Lessons

Lessons are available at the course
Please contact us for further details